Frequently Asked Questions
What is your policy on returns, refunds and/or exchanges?
Effective as of: January 1 2023
1. EXCHANGES. We allow exchanges only. We do not allow returns. For items purchased in-store, or online (event tickets, etc) exchanges/credits towards a future purchase, are accepted within 30 days of the original purchase with a valid receipt or proof of purchase.
 2. ELIGIBLE ITEMS. The following items: Clearance items, Final Sale items, Perishable items, Special-Order items, Custom Products, and Gift Cards are not eligible for return/exchange. We reserve the right to refuse any return/exchange, at management's discretion, if the item being returned/exchanged does not meet the criteria set forth within this policy.
3. REFUNDS. Except when required by law, payments made by a customer are not refundable by the company. Refund requests are administered on a case-by-case basis and, if granted, do so at the sole discretion of the company.
 4. CONDITION OF ITEMS. Except for items that were damaged when purchased, items must be in new, unused, and in saleable condition with all original packaging intact and tags attached.
5. FORM OF PAYMENT. Refunds, if warranted, will only be issued in the form of store credit and may be issued/rejected at our discretion.
– 
Can we bring our own bags for apple picking?
Outside bags or containers of any sort are not allowed in our orchard; before entering the orchard a new bag must be purchased (each time) inside of our farm store or at our outside cashier. If you are observed picking significantly more than you paid for, such as filling a stroller/backpack, etc, you will be asked to buy another bag.
Do you rent out the farm/barn and take reservations for private events?
We handle every request individually.  We can usually accommodate the requested date/specifics as long as it does not interfere with our normal day-to-day operations and/or harvest season.  We also have a variety of add-ons available such as fire pits, yard games, portable restrooms, wagon-rides,  beer/wine, entertainment, catering & more.  For information please contact us at info@wojcikfarm.com
Do you use fillers or preservatives in your baked goods?
We never have and never will! Because of this, we highly recommend refrigerating all of our baked goods to avoid spoiling. Refrigerating produce is also recommended.
What are some of the varieties of apples available?
A few of the varieties in our orchard include Macintosh, Cortland, Empire, Gala, Golden & Red Delicious, Spencer & Kendall. We also have Macoun and Honey-Crisp apples. However, they are only available for purchase inside of our farm stand.
Do you allow climbing on the trees?
We strongly suggest you avoid climbing the apple trees. Injuries happen very easily. We don't want to see anyone go home unhappy or hurt. We are not responsible for any injuries that result from climbing trees, running, etc. Also, please do not throw apples or pumpkins.
Do you sell or allow picking of 'drop' or fallen apples?
Because of the risk of E.Coli from wild animal waste and other bacteria, we do not sell drop apples.
Are groups welcome and, if so, do we need reservations?
Groups are are always welcome to visit our farm during our normal business hours! We do recommend giving us a call if you plan on having more than 20 people in your group, so our staff can plan accordingly.
Groups of 12 or more that plan on visiting the corn maze can receive a discount on corn maze admission ($6.00 per ticket versus the standard $10.00 per ticket). The only requirement we have to receive the discount for the corn maze is that a group leader pays for the maze tickets rather than one by one. Thank you in advance for your cooperation.
Do you host birthday parties?
Contact us!  We handle all requests on a case-by-case basis.  
Are pets allowed?
As of 2017, we can no longer allow pets to visit the farm. Recently, there have been changes with the FDA and new "standards" created for small farms such as ours. This new standard, known as the Food Safety Modernization Act (FSMA), includes many preventive measures; going forward, Wojcik's Farm no longer allows pets of any kind at our farm.  We are sorry for any inconvenience, however, this is out of our control.  We thank you all for your cooperation.
**SERVICE DOGS ARE WELCOME**
Why is Wojcik's Farm different from other farms?
Wojcik's Farm is a family-run business and always has been. We welcome you to visit and relax in our country atmosphere.  With our budget-friendly prices, you can spend a day here, and not a fortune!  Parking is always free during our regular apple picking season and we not charge a 'general admission' fee to enter the property; you pay for what you want to do/purchase!
How is the corn maze designed?
Each summer, we plant the entire field of corn, almost 6 acres. We then choose a theme or idea for the maze. Our maze designer comes up with a design that we approve and then he does the cutting of the maze. To do this, he uses a zero-turn lawn mower and GPS. The cutting is done when the corn is about a foot high. After cutting is done, we have to go through with our own lawnmower a few times to cut down any additional weeds or corn stalks that were missed. Finally, we randomly place our mailbox 'checkpoints" in the maze before we open to the public.
The corn re-opens  ever September during Labor Day weekend and is open all weekends thru the last Sunday in October!
Is the corn maze scary?
The standard corn maze is NOT set up to be scary, but in past years we have had a separate Haunted Corn Maze.
What are the hours for pick your own apples and pumpkins?
Apple picking usually starts Labor Day weekend, but we never know what kind Mother nature will have in store for us.   We have seasonal hours, and are only open on weekends in September & October (Fridays evenings too).  The pumpkin patch usually opens mid-September.  We do not have lights in our fields thus we do not allow picking of either pumpkins or apples after dark. Additionally, we are open on the Monday Labor Day and Columbus Day holidays!
Do you allow photographers to host sessions at the farm?
On occasion – yes; we would need to know specifics prior to you arriving at the farm. Sending an email to info@wojcikfarm.com is a great way to get in touch with us.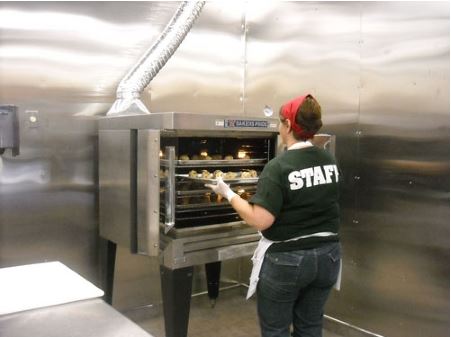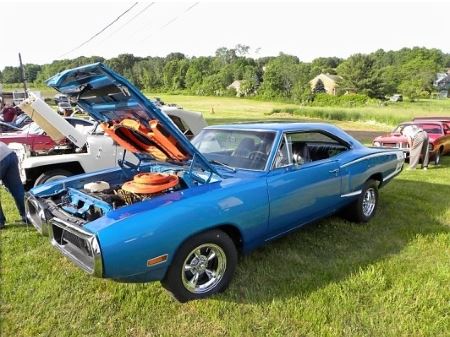 Contact us in Blackstone, Massachusetts, to find out the answers to common questions about our fruit and vegetable farm.